Hypotheses is a publication platform for academic blogs. It enables researchers to provide real-time updates of developpements in their own research.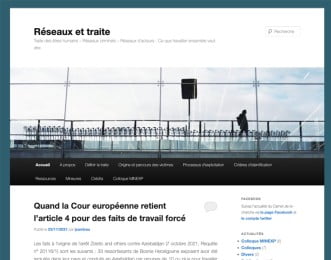 Ce carnet de recherche vise la restitution des travaux réalisés par Bénédicte Lavaud-Legendre.
Ils portent sur l'appréhension par le droit des formes extrêmes de soumission au travail, qu'on les qualifie d'exploitation ou d'esclavage moderne, et quelles qu'en soient les modalités : exploitation sexuelle, travail, services, délinquance, mendicité forcés, esclavage domestique…

https://traite.hypotheses.org/
---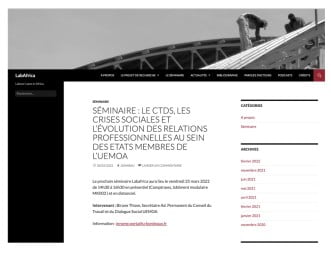 Ce carnet présente les travaux du projet de recherche LABAFRICA sur les droits du travail des Etats de l'Afrique de l'ouest.
Il propose notamment une bibliographie sur la thématique, des témoignages d'acteurs, des vidéos de séminaire, des articles d'actualité jurisprudentielle..
https://labafrica.hypotheses.org/
---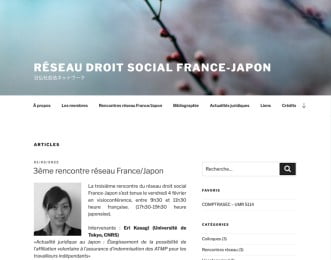 Ce carnet de recherche a pour objectif de restituer les travaux d'un réseau d'échange de chercheurs français et japonais dans le domaine du droit social.
https://rfj.hypotheses.org/